Silicone Hip Enhancer Pad Bum Butt Shaper Padding Enhancer Knickers
~~~Soft Touch, Natural Feeling, Realistic Shape for a natural look!!!~~~
Instant boost for bigger and perfectly shaped Hip & Gluteal (side of buttock)!
Get sexy buttock like J-LO/ Beyonce within minutes.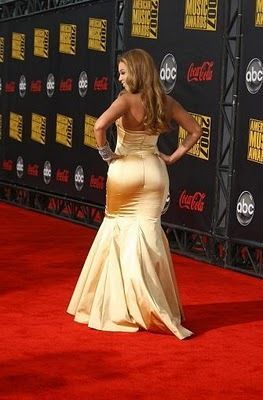 The Buttocks Enhancing Padded panty offers a tummy tightening & flattening effects. It also has FOUR rear pockets which hold 4 piece removable silicone hip shaping pads. The soft silicone pads shapes to buttock curves and lift the butts to a perfect position for both hip buttock and side gluteal. The panty has super thin edge which is almost invisible under clothes. No one will ever know you have them on, but they will notice your sexy new curves!
Unlike other ordinary hip enhancer, the soft silicone moulds into your butt shape for a perfect fit and seamless boost at both the buttock and gluteal. .
When comparing prices, pelase compare size and product like for like. This is a premium product with both gluteal and hip enhancing silicone pads and the panty has 4 pockets. Most competitive price for a superb product.
What is included in this product:
Tummy tightening panty with 2 rear pockets and 2 side pockets
The panty is made of 85% nylon and 15% spandex
Note: The panty can be black or beige colour, depends on stock availability.
4 piece silicone pads for bigger and curvy buttocks/hips.
The silicone pads easily shape to butt shape/contour, and can be reused many times. Wash is easy in mild soap water.
Waist and hip size after wearing the padded panty
Only use the size guide as an approximate estimation as the true size will also depends on your own body shape and size.
| | | | | | |
| --- | --- | --- | --- | --- | --- |
| Size | S | M | L | XL | 2XL |
| Waist(In) | 25-26 | 27-28 | 29-31 | 32-34 | 35-36 |
| Hip(In) | 37-38 | 39-40 | 42-43 | 44-45 | 46-47 |
How to Wear and care for the Silicone Hipp Enhancer
The silicone is dermatological tested and safe. Wash in warm water using normal shampoo. Avoid excessive heat and lights.
Taking Care of Silicone Pad
After use, keep the breasts in the box received with order.
Hand wash with warm soapy water.
Dry gently with a soft material, do not use a dryer.
Keep away from excessive heat.
Write a review
Note: HTML is not translated!
Bad Good